Since Summer 2015 we meet about once a week to sketch together. We visit touristy as well as secret spots all around Vienna, enjoy its green parks as well as vibrant events, in- and outdoor. In Summer we enjoy exiting and historic urban spaces. On cold evenings we gather at cozy coffeeshops or interesting museums – always equipped with a sketchbook and a pen!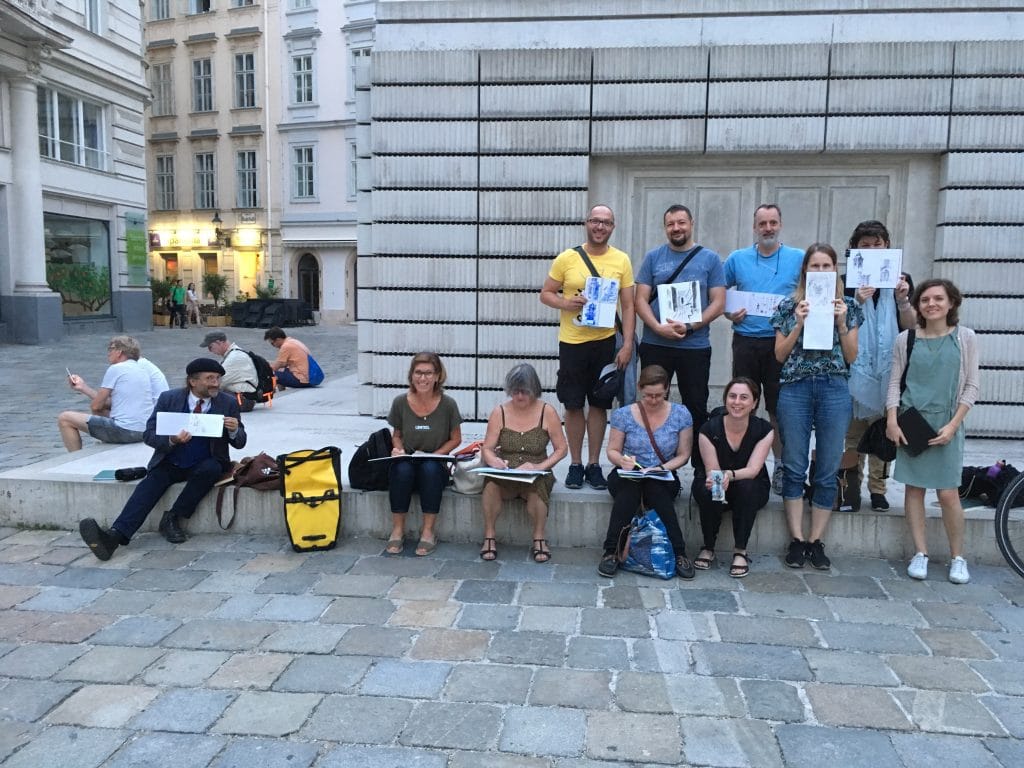 Do you want to join us at one of our meetups?
We meet almost every week, mostly on Wednesday from 6pm to 8pm at an easily with public transport accessible place in Vienna to sketch together, swap ideas and exchange experiences. In summer, we prefer to meet outside, but on cold winter evenings, we favor warm and cozy indoor places such as cafés and museums (we are always up for recommendations and ideas).
We always post the next meeting point on Monday before the meetup in our Facebook Group and send out a Newsletter (in German) with all the necessary details. So when you are in Vienna, please join us. We are always happy for local and international visitors!
If you have further questions, just drop us a message whether on Facebook, Instagram or via E-Mail. We are looking forward to your message:

Sandra Biskup | sandra@sandfarbe.at
Bettina Wong | bettina@urbansketchersvienna.com
Gerlinde Schweiger | gerz@gerz.at
Ida Räther | ida@ida.lv